We are all familiar with the PDF. It was introduced to us back in 1993 when the paperless revolution started as a concept. Its slow ascent to the top was constantly reinforced by its updates and a growing user base. What started as a way to digitize paperwork, is now the most popular file format in the world for sharing and storing documents.
However, all those billions of PDFs out there have one common downside to them. They are all not editable by default, which makes it extremely hard for people to reuse a certain document or parts of one. The situation is the same with scanned documents, with the only workaround being to manually rewrite the document that you might need. This takes up a lot of working hours that could be surely better used for some other task.
So, how do we repurpose our scanned PDFs?
One of the ways that have stood the test of time is resorting to a reliable productivity tool. There are countless of online PDF to Word converters that provide a reasonable conversion output for digitally generated PDFs. However, there are very few that can accurately convert scanned and image-based PDFs into MS Word.
One of those rare, reliable services is Investintech's Scanned PDF to Word.
This free web app is provided by the company that's been in the PDF solutions industry for over 15 years. Needless to say, they've been around the block a few times – a statement supported by the fact that they have provided their users with a completely free and advanced Optical Character Recognition engine. The OCR behind their online PDF tool is responsible for recognizing the characters from your image PDF and translating them into an electronic format. That is exactly why the conversion output is an accurate .docx file which you can fully edit in MS Word.
Also read: FireDL codes for Firestick | FireDL on Firestick
The app is very simple to use and takes just 3 steps:
Select and upload your file. There are no limitations to the file size whatsoever.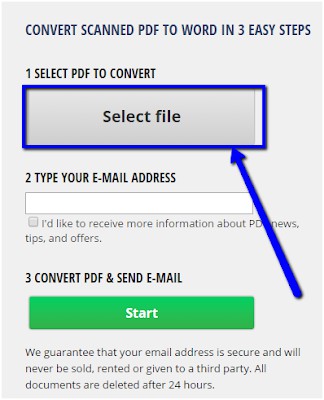 Type in the email address to which the converted file will be delivered.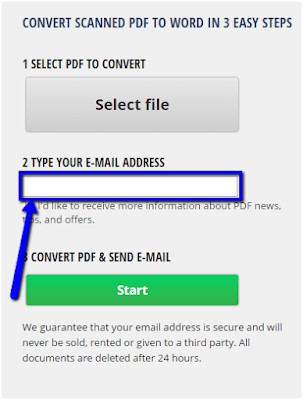 Hit "Start" to start converting your file.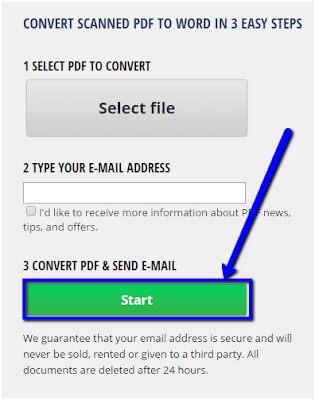 The comfort of using a web app such as this one lies in the fact that you can significantly cut down on document management time by automating a particular task for free. This, combined with the fact that there are no limitations to the file size, makes it a must-have bookmark in the period to come. And remember, there are meaningful shortcuts to full productivity – you just have to find them.