The internet over the last few years has become a crucial part of the typical human. There stands no doubt that the web has vastly reduced the necessary efforts we will need to put on things by offering help on several aspects of life. The worldwide web helps us in linking each other through email, media transactions without needing to really go to another party at their place.
The help internet connectivity supplies us now is insurmountable and can't be matched by anything else. However, a number of us are not able to access the net at times as a result of personal network problems and end up searching for free Wi-Fi links available near and in the long run, find none. All this boils to an infinite disappointment and boredom. We'll go over these hacks as we proceed through the guide but let us understand what Command Prompt for Windows is and the network security protocols we could hack it.
If you want to be a hacker you should start with small things. One is to hack a locked neighbors Wifi network for example. As the internet expanded in our lives all people all around us have an internet connection. So there will be easy to find a victim to test your skills. Today in this article we will learn how to properly use Command Prompt tools which will help us to hack Wi-Fi passwords. In this article, we would be working with Windows computers and CMD ( Command Prompt tool). Command Prompt is a simple tool available on every Windows computer. This method is easy and fast but you need to remember there is several Wifi passwords available some of them it is very hard to hack. So first more about passwords here below:
Types of Wi-Fi passwords:
The following are the usual two types of Wi-Fi passwords that are available:
WEP: These are also known as the Wired Equivalent Privacy. It is one of the most common for sure. One can make sure that this is quite easy to hack as well. It is around 128 bit and 256-bit encryption.
WAP and WAP 2: it is practically a 256-bit encryption model. This model is what makes this a bit tougher to crack. WAP 2 has though been in the field since 2006 and has managed to exclude the WAPs.
Then you know about passwords, we can go to hacking stuff on this tutorial below you will learn how to use CMD tool and how to get the password with the help of this tool, so please read on below.
Also read: DISM Host Servicing Process | Fix DismHost.exe High Disk Usage
How to Hack Wifi Password using CMD
Now that we have learned about the use of Command Prompt and the different types of Wi-Fi security types available today, let us find out how you can use Command Prompt to hack WiFi passwords on your Windows PC.
Step 1: Open Run on your Windows computer by searching Run on your Windows Start search bar or by pressing the Windows + R keys together.
Step 2: Type "cmd" on Run and press the Enter key.
Step 3: Now, once Command Prompt is open, type the command "netsh wlan show networks modes=bssid" on it and press Enter. This should now display the Wi-Fi networks available nearby.
Step 4: Now, choose the Wi-Fi network you want to hack and remember its name properly.
Step 5: On CMD, type the command: "netsh wlan connect name=<insert Wi-Fi network name here>". For example: "netsh wlan connect name=dlink" will hack the Wi-Fi network named dlink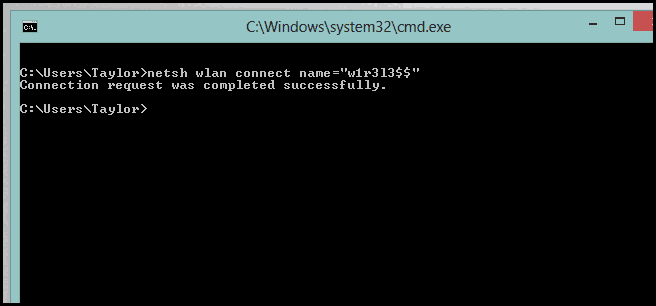 Step 6: Now, you will be connected to the desired Wi-Fi network. To disconnect, type the command "netsh wlan disconnect" on Command Prompt.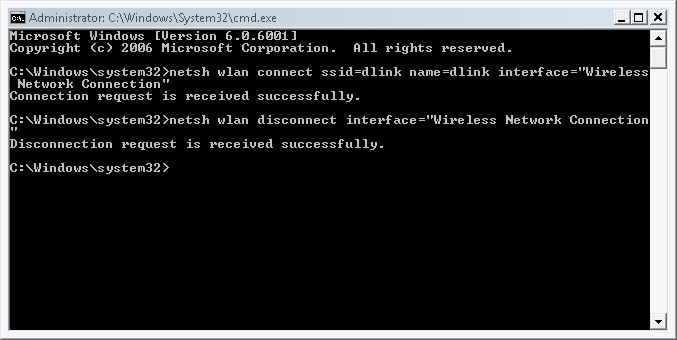 Note: This Command Prompt hack does not work on all Wi-Fi networks especially the ones with high-security strength.
Command Prompt Wi-Fi Hack Requirements
Although most of these requirements are installed by default on Windows computers, we have come with a checklist for the users to view and install for an easier Wi-Fi hacking experience.
An available Wi-Fi network with signal strength higher than 8%.
A Windows computer with Command Prompt installed.
NetFrameWork 4.5.
WinCap
A dedicated Wi-Fi adapter
Conclusion
Command Prompt can do many more things not even hacking Wi-Fi it can also manage all computer processes and much much more.