If you are looking for an affordable drone and do not want to pay a lot of money the ZLRC SG906 Pro Beast RC drone if the best fit for you for the price range. This is DJI Mavic mini wannabe drone but for 1/3 of the price. Starting around $130 you will get a GPS drone with a 4K camera on a two-axis gimbal and some nice features like auto takeoff, auto landing, follow me and etc features as Mavic mini has. SG906 Pro can fly up to 25 minutes and 600 meters range. The standard controlling range is 1km, but 500m is what you should expect from the visual range(FPV).  So let's start and read more about this affordable and best for the price drone.
You can buy this drone for about 130$ from Banggood here: ZLRC SG906 Pro Beast
ZLRC SG 906 Pro "The Beast" Use coupon code BGSG906P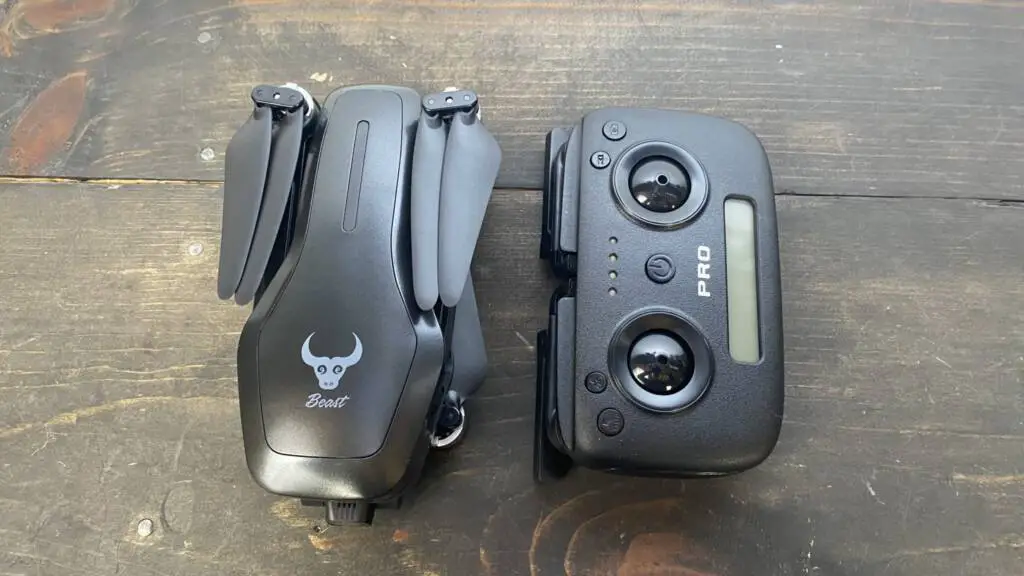 This is upgraded version with more useful features, better camera, and Micro sd card slot. The drone supports SD cards up to 64GB.
Main competitors: MJX Bugs 4W, JJRC X12, JJRC X9 Heron, Eachine Ex4.
Camera Quality
The SG906 Pro has been equipped with two cameras. It has the nose and the down-facing camera. The nose camera faces the front and you can adjust it over an angle of 110 degrees on the transmitter.
The camera is 2k video and 4K photos. And this is so dar the best camera I found on cheap drones, so if you are looking for a cheap drone with good camera SG906 Pro is your number one choice.
Also read: Best Filter Camera Apps for Mobile Devices
SG906 Pro Features:
This drone has many flight features and functions, some of them for safety, others for flight, and so on.
GPS/Glonass
This is a double function of both GPS and Glonass, but each has a different function. However, both of them enhance precision in a drone. GPS is said to be more accurate than Glonass, but even the latter provides the drone user with real-time positioning. It cannot hurt to have both. In fact, it makes everything much better! Enjoy precise hovering with this drone and real-time positioning statistics. This makes the drone hard to lose.
Follow Me Mode
This is another GPS-enabled function. Let the drone follow you while capturing your footage in a hands-free mode as you do your thing. She will keep a respectable distance of 30 meters. We are not sure whether you can adjust that, but if you increase your speed, she moves faster and vice versa. This is as precise as follow me mode in a drone gets.
Gesture shooting mode
Use gesture shooting to turn this into a selfie drone. It will creep near you, and stop at a distance of 5 meters. You can wave, show it the palm or victory sign and it will start capturing your footage.
One Key Return to Home
Also called the one key course reverse, with this function, you can get your drone to come back home easily.
Wind Resistance
You get class 7 wind resistance with this drone. This is high because if it were a small aircraft, it would get advisory from the control tower, but it would not be stopped from flying. Therefore, you do not have to worry that low-velocity winds will blow your drone away. However, a gust of wind can make it vanish.
Headless Mode
If a drone flies over a long-range, you might find it hard to know where the nose faces. This is where headless mode comes in. When you engage it, the drone just realigns itself in relation to the position of the pilot.
Waypoint Flight
In this one, you just open the HFun Plus app, and on the map, draw the route that you would like the drone to follow capturing footage all along. As soon as you launch it, it follows that path.
Surround Flight
Get the drone to circle you taking photos and video footage from all angles. You can also have the drone fly in circles around a particular point of interest.
Please note, these are just a few of the automated flight functions. There are many more.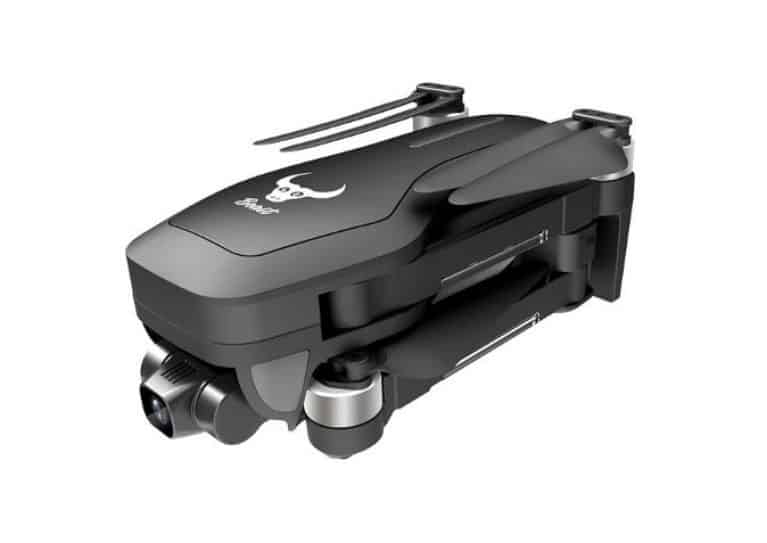 SG906 Pro Specifications:
Item name: Beast SG906 PRO GPS Smart Drone
Drone size: folded: 19.5*12*8cm; unfolded:41.5*34*8cm
Weight: 550g
Max flying time: 25 min
Satellite positioning module: GPS/GLONASS
WIFI frequency: 5G
Flight altitude: About 120m
Battery: 7.4V 2800mAh lithium battery
Charging time: About 6h
USB Charging (5V): Yes
Pressure sensor: Height setting
Electric power adjustment: 30A
Brushless Motor: 1806
Motor power: 1700/KV
Camera: 4K
A camera lens(Adjustable camera by the transmitter): 110°
Main camera video resolution: 2048*1080P(TF), SD: 1208*720P(APP), HD: 2048*1080P(APP)
Main camera Photo resolution: 4096*3072P(TF), 4096*3072P(APP)
Focal length: 50 time
Picture format: JPEG
Video format: MP4
Max supported SD card type: 64GB Micro SD(not included)
Hand gesture shooting/video recognization: 1-5m
Frame rate: 25 fps
2-axis Stabilized Gimbal
Mode: Brushless motor mechanical stabilization
System: 2 axis
APP/Image Transmission
App: HFun Plus
Visual Follow: Yes
Image flip: Yes
Compatible system: Andriod 5.0 or above, IOS 8.0 or above
Image transmission distance: 600m-800m
Photo/video share: Yes
GPS Follow me: 30m
Image Follow me: 1-5m
Remote Controller:
Remote Control: Frequency 2.4G
Control distance (Free interference and no occlusion) : About 1200m
The battery of remote controller: 4* AA battery (not included).
If you are a beginner drone pilot and do not want to spend a fortune this drone is the right fit for you. When you buy the ZLRC SG906 Pro Beast, you will want to take it to flight immediately since it comes in RTF (ready to fly version).
You can buy this drone here: ZLRC SG906 Pro Beast
ZLRC SG 906 Pro "The Beast" Use coupon code BGSG906P