When it comes to the right software for Mac we become quite choosy. At that time we use Safari as our preferred browser. The thought of using anything other than the Finder as a file manager never crosses our minds. Then Commander One was discovered. It is a dual-pane file manager that makes a great Finder replacement but also does a lot of work.
It is a dual-pane file manager, especially for macOS. It provides two side by side panels and that too in a single application window. Each of the panels is independent and can navigate to any location and any file on one side. But it does not disturb the other one. It enables the user to view the folder as a list in one panel while looking as another folder in icon view.
Also read:  My iPhone slow down after iOS 13 update
If anyone is not fond of Finder tabs they can wish for a better Finder visual experience. In most of the cases, it is seen that the dual pane commander provides a clean alternative interface that makes the file management much easier.
However, file management is just the beginning. Commander One provides many other functions.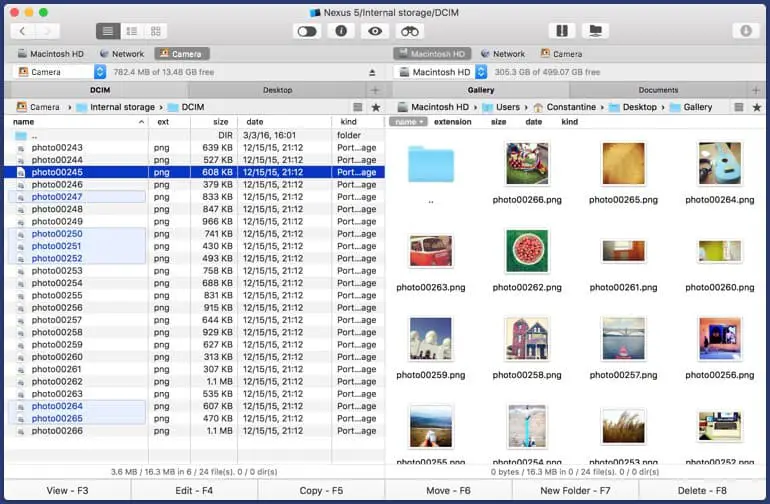 View Hidden files: Till this date viewing the files was a bit difficult task but now it has become much easier and smoother. Commander One makes the whole thing easier with a simple toggle that appears on the top of the screen.
Hot Keys: Commander One also creates hotkeys for any types of actions so that the user can make the most of the command actions easier and quicker.
Contents Search: The user can search for folders and files by name. It also searches for words inside the files by using regular expressions.
Application Launcher: By using the command using in the menu bar the user holds the ability to open certain utilities in the MacOs including Activity, Disk Utility, System Console, and Terminal.
Also read:  iPhone won't turn on or Charge
All of the above-mentioned ones are available in the free version of Commander One. So, the user can easily avail it to experience a better thing in their work.
You can get Commander one here.