JW Player is a popular video player used by many websites to stream video content. It is not directly possible to download videos that are played using JW Player, as the player does not have a built-in download option. However, there are some workarounds that you can try to download JW Player videos.
A good deal of people is seeking how they can 
download JW player videos
 and here we're going to present the greatest simple approaches to download videos from this best open source media player. First of all, you need to know some facts. JW Player supports flash videos and HTML 5. Additionally, creators who host their own videos on the stage can monetize and earn. The main idea of JW player is that videos hosted with JW player cannot be downloaded same as you cannot download protected google drive video, but you can watch them on various devices such as tablets, smartphones, and PCs. But if there is a source, there will be away! Using different methods, you can download the videos from JW player. Also, you can download google drive protected videos, but we aren't going to discuss it here. You can read this article on "
How to download protected google drive videos
" for your reference.
Many users face trouble in downloading JW player videos on the internet and look for alternative solutions. If you use third-party video downloaders, it is going to cause a policy break.
JW Player videos are streamed in two ways. They can be streamed directly MP4 files and this can be easy to download. They can also be streamed using encrypted file streams called HLS Streaming and are much more difficult to download. But we have some ways to download these, just follow our article below and you will understand how it can be done.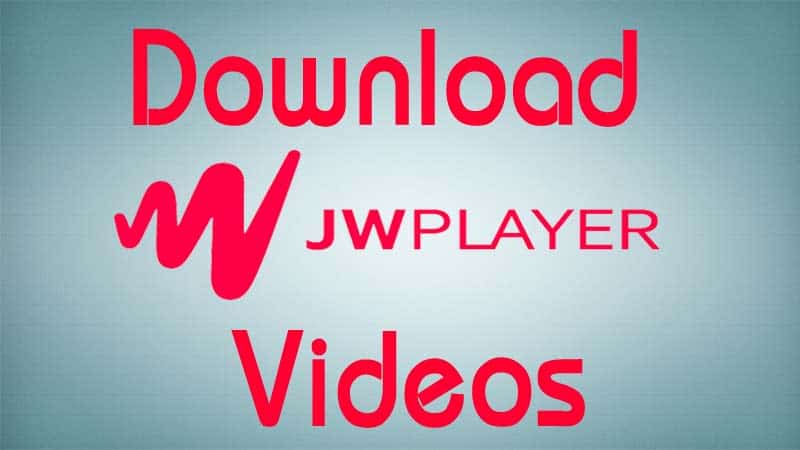 Download JW Player Videos Using View Page Info In FireFox
This method is easy and simple, just follow these tips below:
First, you need to open your browser and search for the video you would like to download
Stream the video you want to download
Right-click on the page
Select 'View Page Info' like shown in a picture below: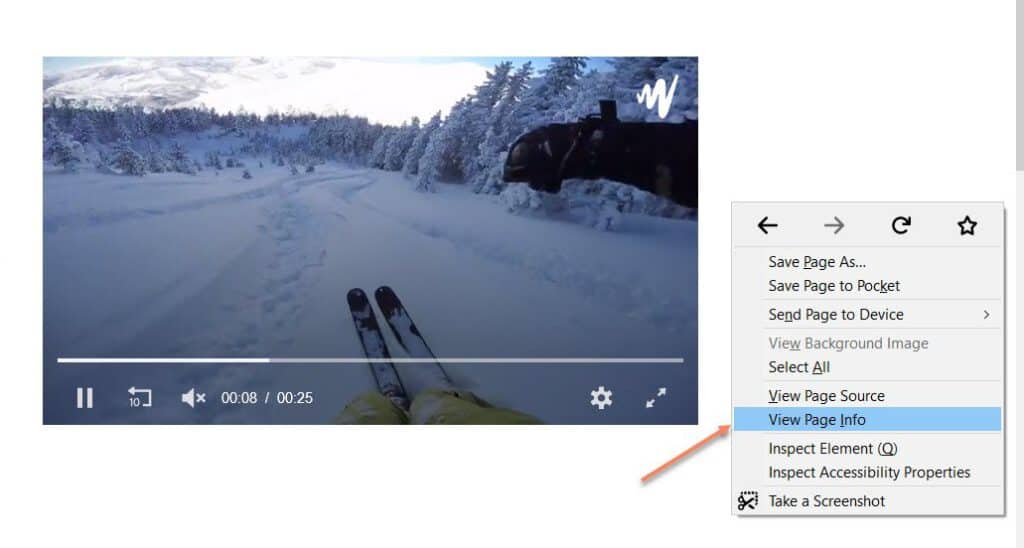 This will open a dialogue box, and now you need to:
Firs go to 'Media' tab
Now just scroll down and find the video file in the list
Check the video format in 'Type' column
Select the file and click on 'Save As' as shown in a picture down below: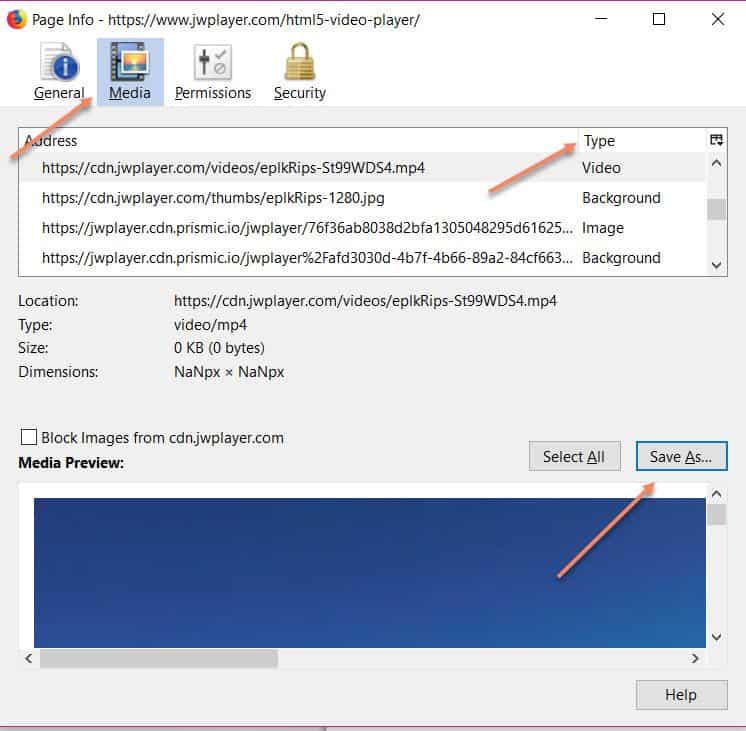 The video will start downloading to the local drive you just need to select there you want to put the video if there are no default settings already selected. If you want to check there the video is just press CTRL+ J.
And this is it, this method works for all .mp4 videos streamed by JW player.
Also read: Second Monitor Not Detected or Working on Windows 10
Download JW Player Videos Using Inspect Element In Google Chrome
This is a very similar method as we have written before for the Firefox browser, so just follow the steps:
Open your Chrome browser and find the video you want to download
Stream the video you want to download
Right click on the page
Select 'Inspect Element'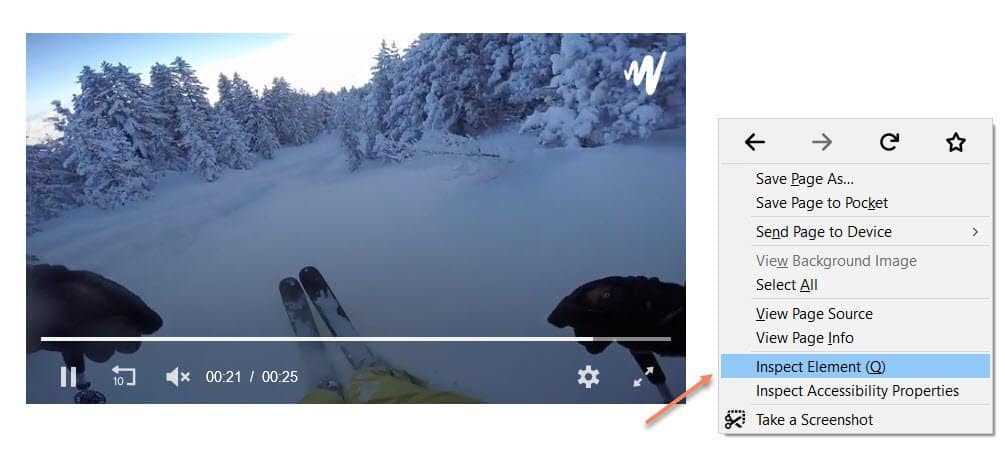 It will open the inspect element section:
Go to 'Network'
Select 'Media'
Play your video for a few seconds
Find .mp4 file link in the media section
Right-click on the file link
Choose 'Open in new tab'

It may redirect you to a new page and start downloading the particular video. And this is it, this method works for all .mp4 videos streamed by JW player.
Download JW Player Videos Using IDM for Downloading
Internet download manager (IDM) is the best alternative for downloading any type of videos that are embedded on web pages. Regardless of any stage, IDM effectively download protected JW videos. It's by far the most popular JW Player video downloader. Download Manager does a good job of downloading videos from JW Player. The software is free for 30 days and is then $11.95 but it could be worth it if you download a lot from the internet. Once done, you need to follow the step explained below:
Open the page with the video on it.
Select the 'Download This Video' button that should appear.
Save it somewhere on your drive.
Just like the URL method, IDM will work on some JW Player streams and not others.

You can go with 'download all' or pick your preferred file for download. It will then open the IDM and start downloading the file.
Also read: Windows: Software Reporter Tool Causing High CPU Usage
Download JW Player Videos Us
ing
GetFLV Player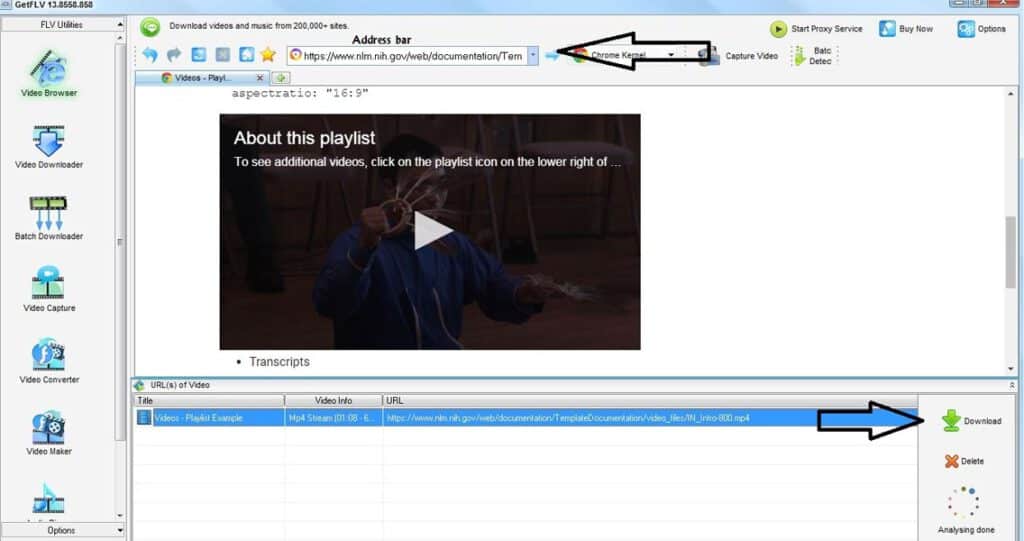 This program works in a way that related to IDM we wrote just before, but it is more comprehensive and intuitive as well. We recommend this tool for JWplayer video download because it also supports media download from several other hosting sites.
Download and install 'GetFLV player' You can get this software here: Download GetFLV for Windows
Now just Launch GetFLV on your Windows desktop or laptop computer
Copy the video URL and open it on the player.

Play the preferred video and wait
Now, click on the 'Download' button highlighted in green below

It will ask you to choose the destination folder, select it and save the video.

That's all. You have just downloaded a JWPlayer video. This app also works for downloading videos from several other streaming sites such as YouTube, Hulu, Vimeo etc.
Also read: FireDL codes for Firestick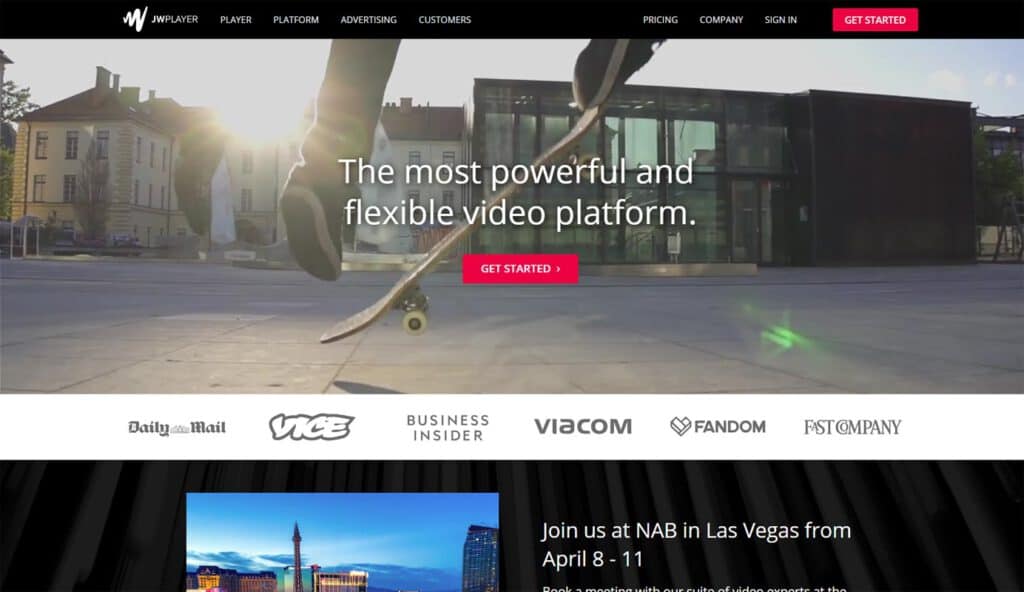 Download HLS Streams From Jw Player
If all the methods we have covered before not working for you then maybe the video you are trying to download is encrypted HLS Streaming (HTTP Live Streaming). If the video from JW Player uses HLS Streaming, the chances of you being able to download it are minimal! And so far nobody can download this kind of video. HLS Streaming is good in that it has given the studios confidence in streaming technology and allows us to enjoy Netflix and others like it.
Download JW Player videos is to use a video downloader extension for your web browser
One way to download JW Player videos is to use a video downloader extension for your web browser. There are several extensions available that can help you download videos from websites, including JW Player videos. To use a video downloader extension, follow these steps:
Install a video downloader extension on your web browser. Some popular options include Video Downloader Professional for Chrome and Video DownloadHelper for Firefox.
Open the website that contains the JW Player video that you want to download.
Start playing the video and wait for the video downloader extension to detect it.
Click on the extension icon and select the option to download the video.
Choose a quality and format for the downloaded video, and click on the download button to start the download.
Conclusion
These basic methods will permit you to download JW player videos free. If you don't need to use any third-party programs, then the very first technique is highly suggested. Basically, that is it! Now you can enjoy watching the videos you have downloaded anytime and anyplace!  Up to now, the measures above are those working according to our testing. I am certain that there are other ways out there, but we would like to make things easier and easier for you.