If you have WiFi connection at home or your office and constantly get your WiFi keeps disconnecting in Windows 10 computer or laptop, when this is the right place for you. A lot of Windows 10 users already know this problem. As frustrating this error can be please do not worry, we have the solution and easy fix for this problem. Yes we know your internet keeps disconnecting on most unwanted time, but we will fix this once and for all there will be no WiFi disconnecting problems.  We found the source of this problem and today will tell you why this is happening and how to fix. The main reason why your WIFI internet keeps disconnecting is due to several small problems. If this error persist in all devices  you have then it's likely an issue with your router, ISP or, cable or modem. But if it's only on your computer and your computer uses Windows 10 then you need to follow this article.
How to Fix: WiFi keeps disconnecting in Windows 10

Method 1: Mark your Home Network as Private instead of Public
First of all click on the Wi-Fi icon in the System Tray bar one the right corner.
2.Then You need to select network you are connected Wi-Fi network to bring out the sub menu and click Properties.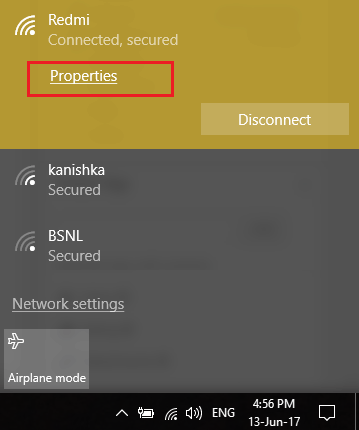 3. Under "Make this PC discoverable" toggle slider to ON.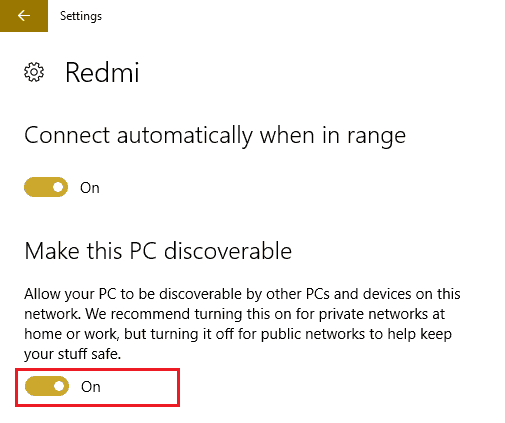 4.If above didn't work for you then type Homegroup in Windows Search bar.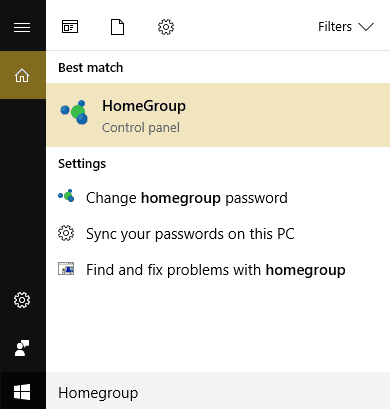 5.Click the option HomeGroup and then click Change network location.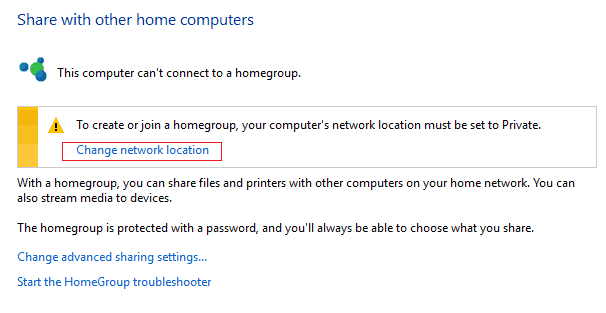 6.Next, Click Yes to make this network a private network.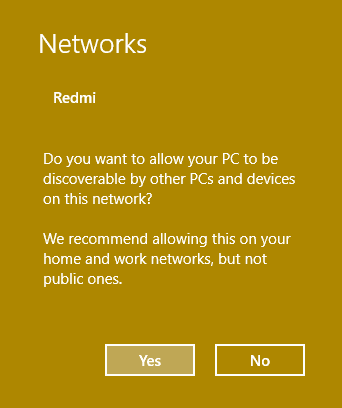 7.Now right-click on the Wi-Fi icon in the system tray and select "Open Network and Sharing Center."

8.Verify that the network listed shows as Private Network then close the window and you're done.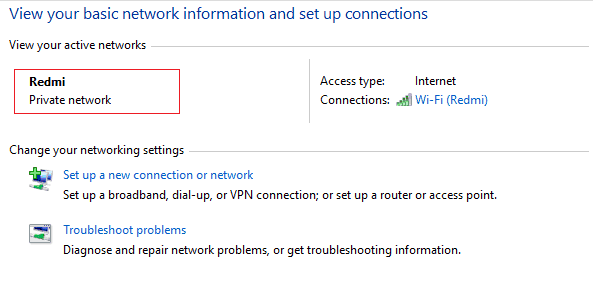 This wold definitely Fix WiFi keeps disconnecting in Windows 10 but if not then continue to the next method.
Method 2: Fix Power Management Issues
In some cases then WiFi keeps disconnecting in Windows 10 your computer turns off certain features in order to conserve computer power. So we need to fix this problem. And you can do this simple by following this simple tutorial:
1. Just press Windows Key + R then type devmgmt.msc and hit Enter.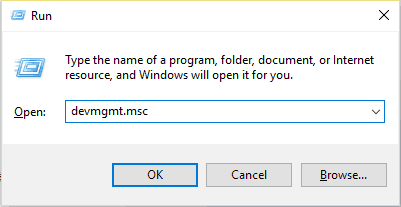 2.Expand Network adapters then right-click on your installed network adapter and select Properties.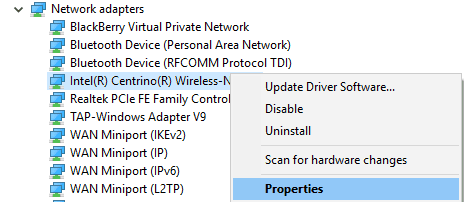 3.Switch to Power Management Tab and make sure to uncheck "Allow the computer to turn off this device to save power."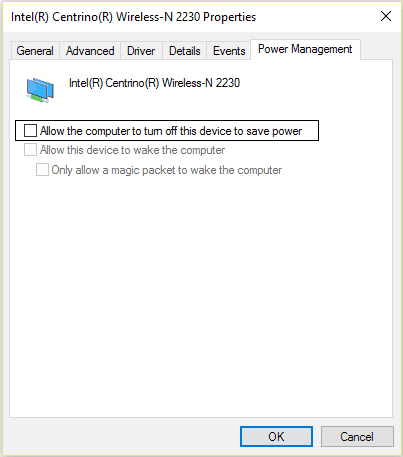 4.Click Ok and close the Device Manager.
5.Now press Windows Key + I to open Settings then Click System > Power & Sleep.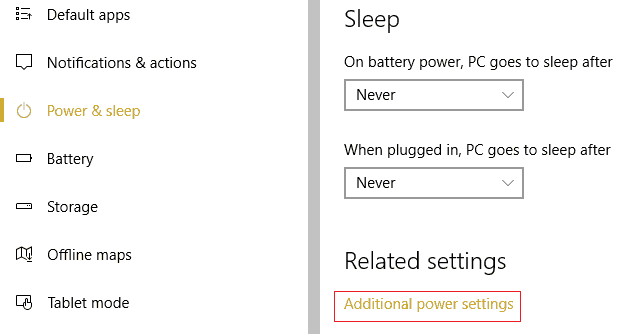 6.On the bottom click Additional power settings.
7.Now click "Change plan settings" next to the power plan which you use.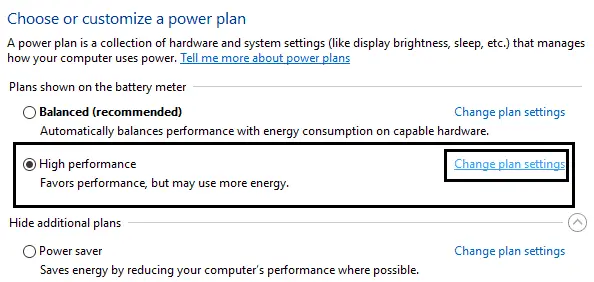 8.At the bottom click on "Change advanced power settings."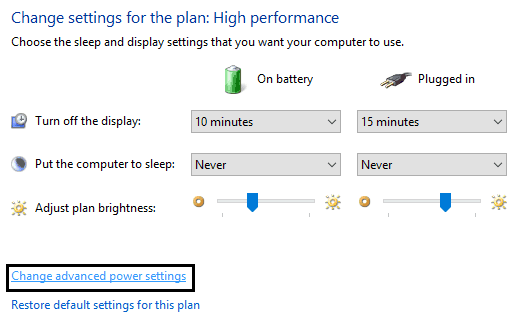 9.Expand Wireless Adapter Settings, then again expand Power Saving Mode.
10.Next, you will see two modes, 'On battery' and 'Plugged in.' Change both of them to Maximum Performance.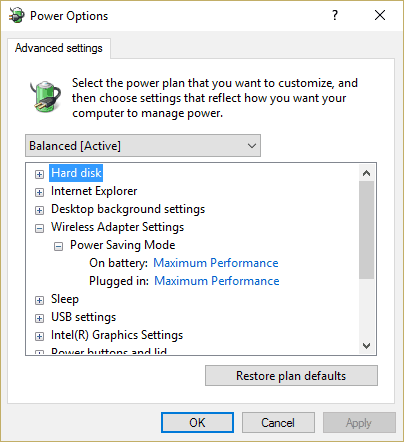 11.Click Apply followed by Ok. Reboot your PC to save changes. This would help Fix WiFi keeps disconnecting in Windows 10 issue but there are other methods to try if this one fails to do its job.
Method 3: Disable WiFi Sense
Please keep in mind: Wifi Sense Has been removed from later versions of Windows. But you can find all settings in Hotspot Settings page.

To Disable WiFi Sense you need to follow these steps:

1.Press Windows Key + I to open Settings then click on Network & Internet.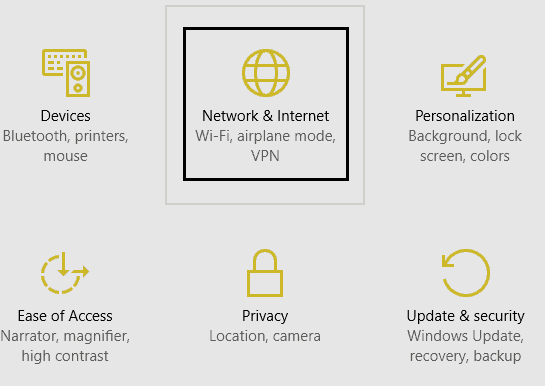 2.Now click Wi-Fi in the left pane window and make sure to Disable everything under Wi-Fi Sense in the right window.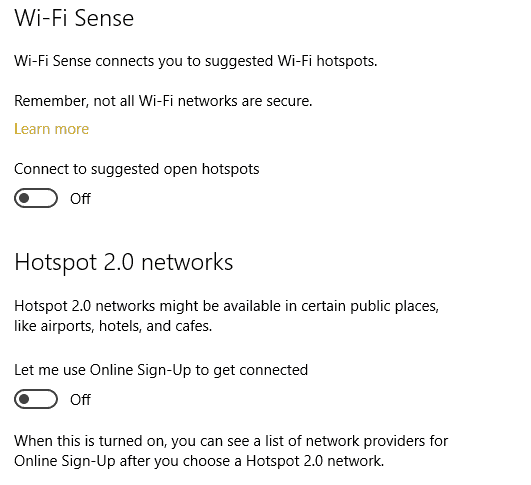 3.Also, make sure to disable Hotspot 2.0 networks and Paid Wi-Fi services.
4.Disconnect your Wi-Fi connection and then again try to reconnect. See if you're able to Fix WiFi keeps disconnecting in Windows 10.
Hope you have successfully Fix WiFi keeps disconnecting in Windows 10 by using our small tips for you. If no please share your problems in comment section below.