Netflix is a favorite streaming service that provides its clients with access to a huge library of films and TV shows. This service may be accessed from just about any computing device that is on the web. On computers, this may be accessed in the browser. Even though this is a stable stage there are cases when certain issues can occur when attempting to access Netflix. Some users are reportedly not able to watch all or specific Netflix shows through the Error M7111-1931-404. Because this specific error doesn't have a dedicated page on Netflix support, it is more difficult to resolve. But we will tell all you need to know about this Netflix error: M7111-1931-404 and how to fix it.
Why the M7111-1931-404 Netflix Error Appears

There may be many various reasons why you are seeing this annoying error on your Netflix account. The most common problem is in your PC but there can be many different ones too.
If you are getting this error while running Netflix on your Browser, then maybe this error is due to some extension installed on your default browser.
AdBlock can be another reason for getting this error.
Disable any Netflix extension if you are using any on your Browser. It can also be a reason for this error.
The error can also be due to Netflix servers being down in your area.
These are some of the common problems that can cause M7111-1931-404 Netflix Error. In the next section, let's get to know more about the 4th cause of Netflix error. Since it is the most probable one.
Also read: 12 Best TheWacthSeries.to Alternatives
How To Fix Netflix Error M7111-1931-404 Issue
Before performing any of the recommended troubleshooting steps for this particular problem you should try to restart your computer first as this will usually resolve most issues caused by a minor software glitch.
This error message usually occurs while accessing Netflix on a computer browser however it can also occur on mobile devices. Listed below are the recommended troubleshooting steps you need to do for this issue.
Solution 1: Try to Clearing the Netflix Cookie Out of your Internet Browser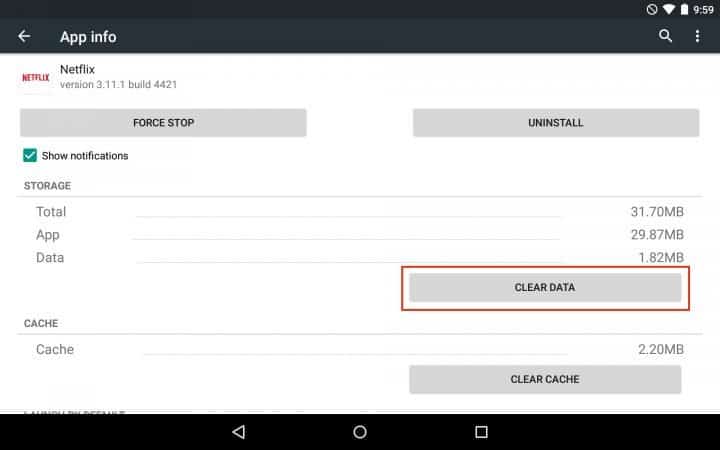 To remove the Netflix Cookie, you have to go to the netflix.com/clearcookies: you have to sign out.
Then you have to go towards the Sign In page and there you have to re-enter your Netflix login credentials.
Now, you have to check for the error is cleared or not.
Solution 2: Try to Updating the Google Chrome
At first, you have to go to the Menu icon which you find on the upper right corner of your web browser.
Then you have to select the Help option there.
Then you have to choose Google Chrome.
Google Chrome will display the present version and it will automatically install if any Google Chrome updates are available.
Then you have to choose relaunch to finish the update.
Now, you have to see that the error is gone or not.
Also read: How To Download JW Player Videos?
Solution 3: Try to Restarting your Home Network
At first, you have to switch off your device.
Then you have to disconnect your router and modem and then you have to wait for half a minute.
After that, you have to plug in your modem and hold it back until no new indicator lights are blinking on.
Then you have to connect your router and hold it back until no new indicator lights are blinking on.
Now, you have to simply switch on your device and then try to play Netflix again.
Solution 4: VeeHD
We found that some people claiming that the VeeHD extension can also the reason behind this error.
Solution 5:
If all the above-mentioned solutions fail, then you have to go with the Netflix Customer Support. The good about its paid services is that you will get quality technical support should the service stop working.
I hope one of these simple solutions could help you to solve this annoying Netflix error code: m7111-1931-404.