TeaTV is one of the best streaming apps you can find online. This app can offer the ability to stream high-quality content in HD quality. TeaTV can be compared along with Titanium TV and Cyberflix. This app can work on various platforms such as Android, iOS, Mac, and Windows. You can also access TeaTV for Roku or FireStick devices. It not only streams movies and TV shows but also provides you with sporting events such as the NBA and NHL.  Today we will explain to you how to watch Teatv on the Roku device. This is very useful for any Roku user because TeaTV on Roku enables you to watch movies on your TV screen easily.
TeaTV

Features
Live TV

Latest Movies and TV Shows

Easily Accessible

Internal Video Player

Offline Mode
Also read: Windows 10 ISO download
How to Install TeaTV on Roku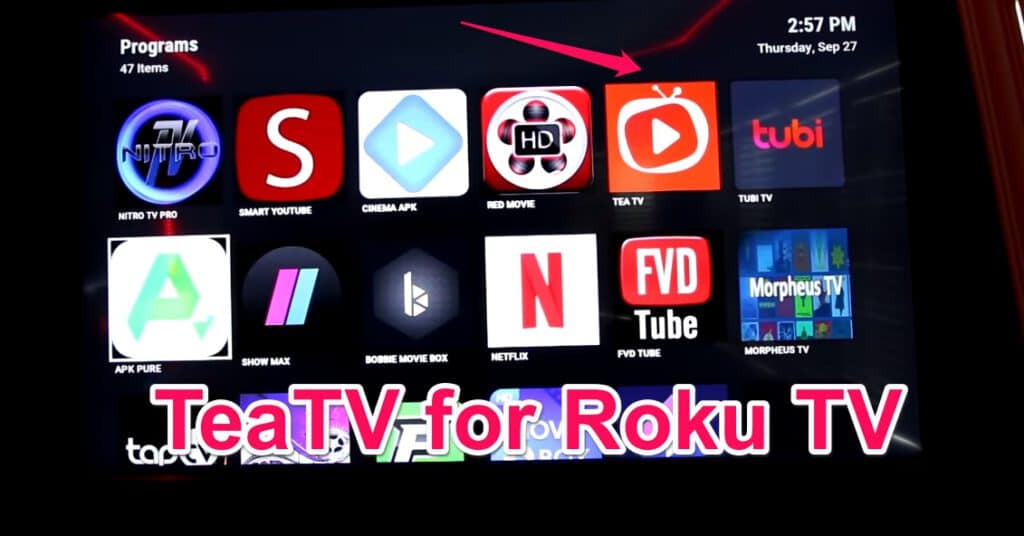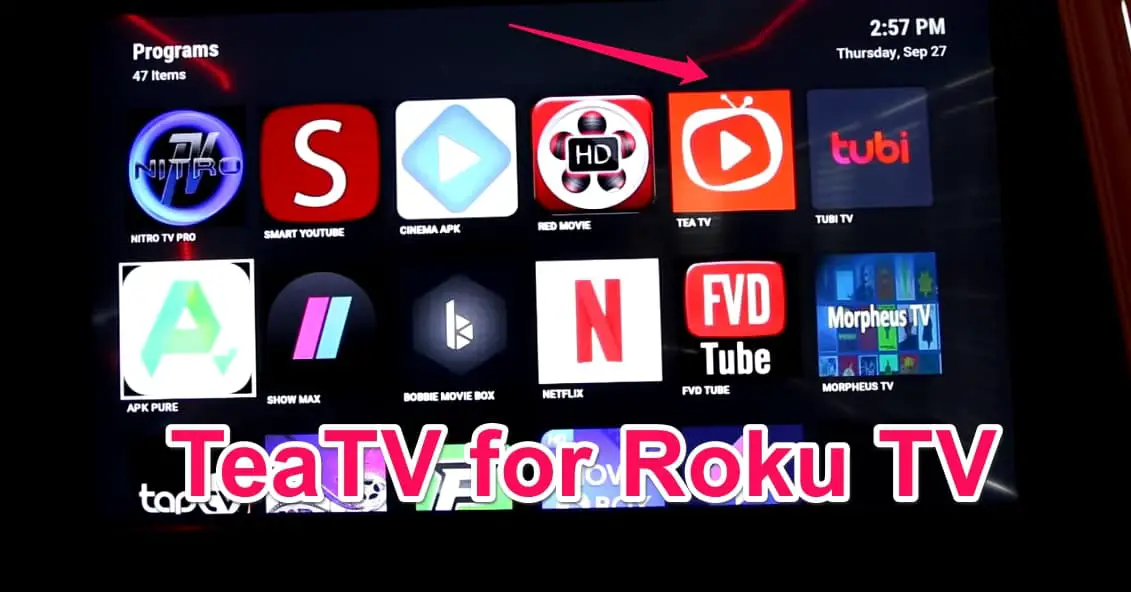 First we need to download TeaTV:
you can download it here
So do not wait and let's start with the process.
Step 1: First you need to connect the Roku device to your TV. Then You need to enable the screen mirroring feature. You can do this simply by navigating to Settings > System > Screen Mirroring > Enable Screen Mirroring.
Step 2: Then You need to Install TeaTV on Windows device you have at home, no matter whether it is some old PC or Laptop you use for everyday work. The computer must have Windows 7 or newer. Also should at least have 4 GB RAM.
Step 3: Once you have done this (installed the TeaTV we mentioned step before), switch on the easy to display switcher menu, you can do this by pressing Windows Key+P.
Step 4: Now you can see the Display switcher menu with the options PC Screen Only, Duplicate, Extend, Second Screen Only, and Devices that are connected to the same network.
Step 5: Here select your Roku device and wait for the device to initiate the connection.
Step 6: Now you can see a pop-up on the Roku connected TV screen. Select 'Accept' to accept temporarily or 'Always accept' to authenticate the device permanently.
Step 7: Your Windows screen will be mirrored to your Roku connected TV in few seconds. Now everything on your Windows screen will be mirrored to your TV, yes including TeaTV.
Done!
Also read: FireDL codes for Firestick
Hope this article helped you to watch Teatv on Roku. And now you can stream HD quality movies and watch them with your family for free at home.