If you are a Windows OS user you are looking for the latest Windows 10 ISO download from Microsoft official server? You landed in the right place because we have the latest version of Windows 10 21H1 ISO Files 32-bit / 64-bit to Download.  The latest release for this day  * May 2020, from Microsoft is  Windows 10 21H1 ISO.
And today we have prepared direct link's to download these versions official Windows 10 21H1 ISO 64-bit and 32-bit, directly from Microsoft server. Please remember if the new version will come out from Microsoft we will update this post and here you can always find the latest Microsoft Windows 10 Iso file.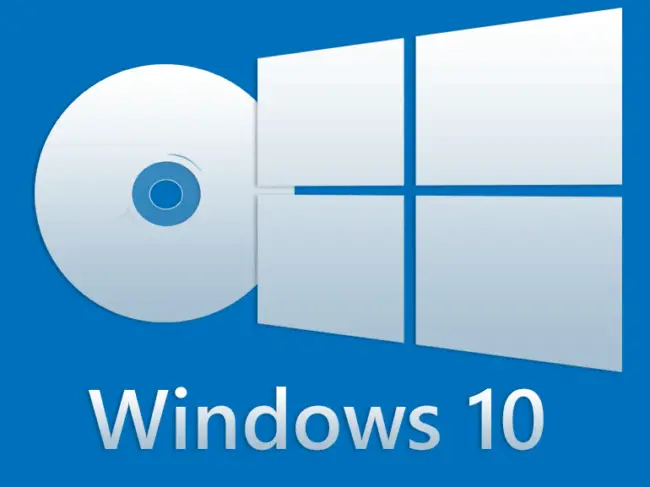 Also read: Jobs for Windows Administrators
Please remember there are Minimum Requirements you needed to have on your PC or Laptop  if you want to use Windows10. The requirements are pretty low these days and all new pc  or laptops have more power, but still, if you want to go fast as a wind you need to have good pc and SSD drive. But the minimum parameters are:
1 GHz Processor
1GB RAM (Memory) for 32 Bit and 2GB for 64 Bit OS.
16 GB Free Hard Disk Space
As you can see these parameters are only minimum to run Win10, but if you want to use full power we suggest to have at least double core processor, 4GB RAM, and minimum 60GB ssd drive.
Also read: FireDL codes for Firestick
Download Windows 10 ISO Image
The latest version for Windows 10 is the latest May 2019 Update for both 32-bit/64-bit versions. This  Windows 10 ISO Build version number is 18362.116 (Windows 10 ISO file comes with 25 languages at the moment). These are original and 100% legal Windows 10 ISO files directly from Microsoft servers. ISO file names and downloads are just right here below:
Download Windows 10 Version 21H1 ISO 64-bit English (5.4 GiB, 145,687 hits)
Download Windows 10 Version 21H1 ISO 32-bit English (3.8 GiB, 24,053 hits)
These download links come directly from Microsoft.
Please keep in mind that these Win10 Update is free for people who is already using Windows 10 or has windows 10 serial key.
How To Create Bootable USB Drive for Windows 10: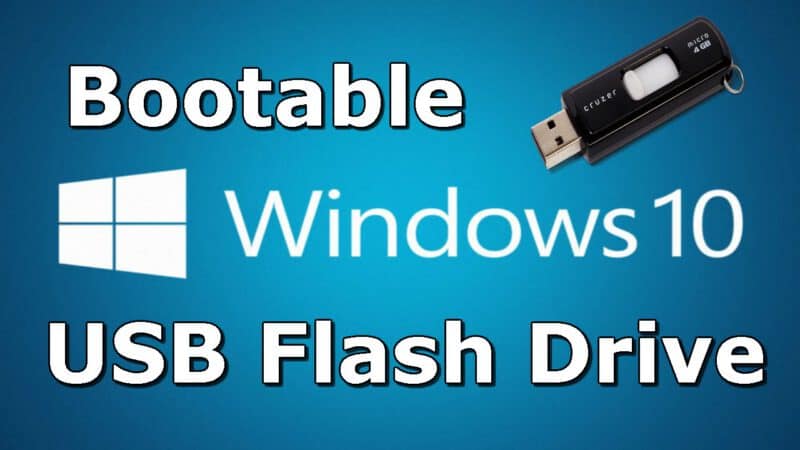 If you need to update Windows or to install a fresh copy of Windows 10 you will use USB flash to do this job. Because nowadays in mainly all laptops there is no longer exist CD-ROM. But many people face the problem of how to create a bootable Windows 10 USB drive. If you copy-paste Windows 10 iso file to USB flash it won't work.  In this article, we will explain how to create a bootable USB drive and how to install Windows 10 from the USB flash drive.
First for creating bootable Windows 10 USB drive you need to qualify these requirements:
Minimum 4GB space SUB stick
We prefer to have USB 3.0 USB stick if your computer has this slot this would be much faster to install windows.
Download 32 or 64 bit Windows 10 ISO file we posted here before on this article.
Download Windows USB/DVD download tool (Media Creation Tool) from Microsoft servers. Download 32bit tool 
and Download 64 bit tool.
Now you can proceed for creating Bootable USB Drive for Windows 10.  For this you need just double-click Media Creation tool you have recently downloaded to start the process and then You need to tick "Yes" .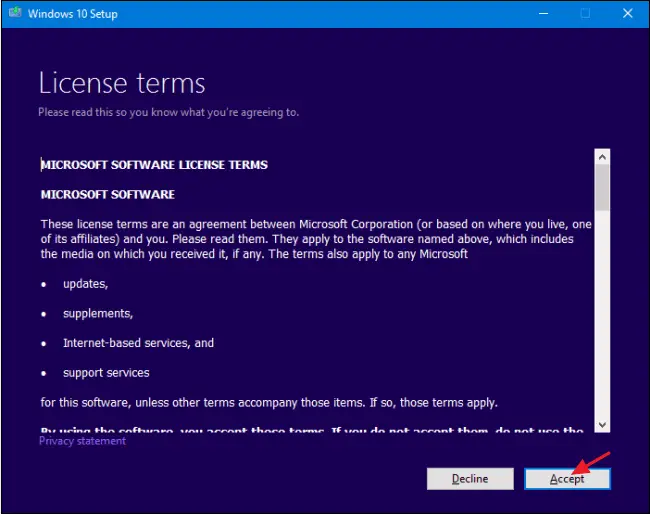 When as always you need to Agree and "Accept" license terms from Microsoft. The second step is to select: Create installation media for another PC. This Option will let you create a Bootable USB disk or Bootable DVD disk.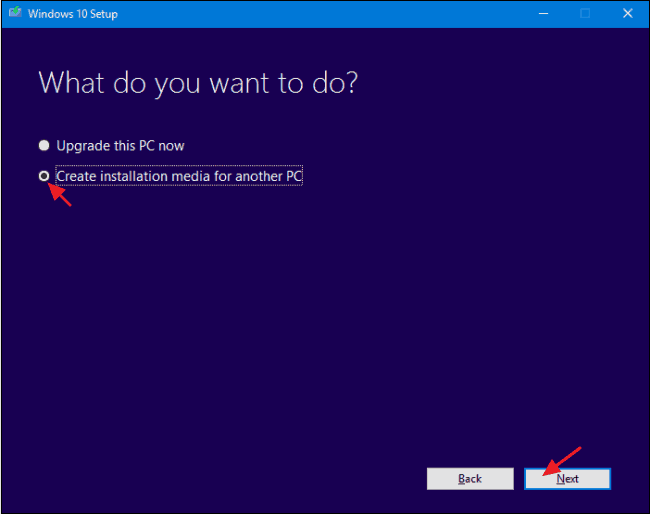 Now you have the chance to configure the windows ISO file: language, Windows edition, and architecture see the picture below: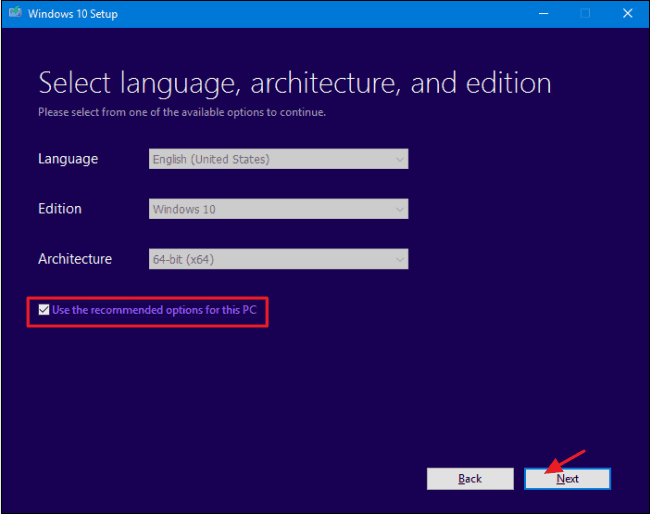 Our next move will be to create a bootable USB flash drive.  There will be some formatting during the process, so make sure there's nothing important on a USB stick. Select the option you want and then click "Next."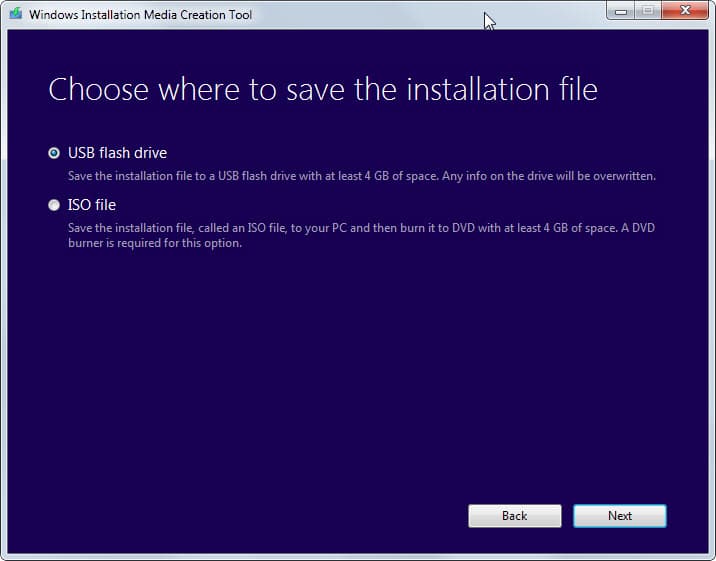 Now you will be asked to select the USB Flash Drive and location for the Windows 10 ISO file you have been downloaded before.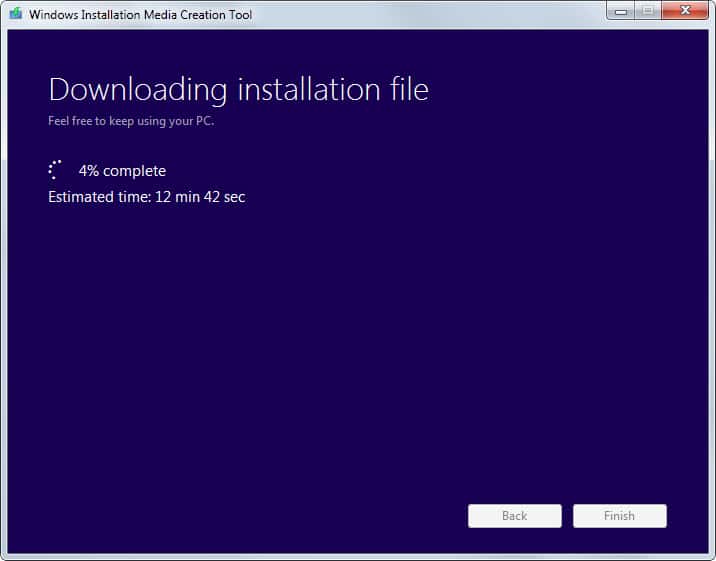 Now You just need not turn off your computer or neither put out your USB stick. The process will start and you will see the process like this: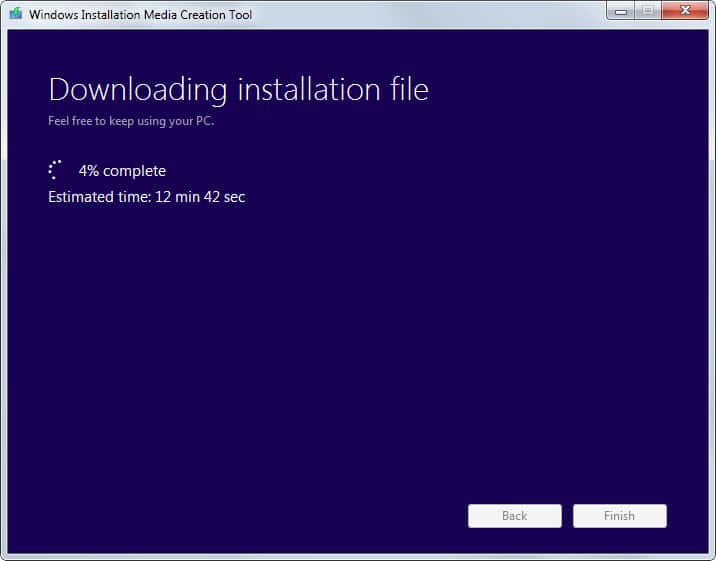 The Bootable Windows 10 USB Flash Drive can be used right away after this process is done. If you want to install a fresh copy of Windows 10 in any new computer You need to stick USB flash to computer restart computer and press F11 or F12 during the computer start process this will cal you computer boot table and there you can select Boot from USB. So the Windows 10 installation process will start.  And there you just need to follow the process.
Hope this helped you if no please share your questions in a comments section here just down below.
Also read: How to fix Teamviewer not running on partner computer
Windows 10 system requirements
RAM
1 gigabyte (GB) for 32-bit or 2 GB for 64-bit
Hard disk space
32GB or larger hard disk
CPU
1 gigahertz (GHz) or faster compatible processor or System on a Chip (SoC):

– Intel: Up through the following 10th Generation Intel Processors (Intel Core i3/i5/i7/i9-10xxx), and Intel Xeon W-12xx/W-108xx[1], Intel Xeon SP 32xx, 42xx, 52xx, 62xx, and 82xx[1], Intel Atom (J4xxx/J5xxx and N4xxx/N5xxx), Celeron and Pentium Processors

– AMD: Up through the following AMD 7th Generation Processors (A-Series Ax-9xxx & E-Series Ex-9xxx & FX-9xxx); AMD Athlon 2xx processors, AMD Ryzen 3/5/7 4xxx, AMD Opteron[2] and AMD EPYC 7xxx[2]

– Qualcomm: Qualcomm Snapdragon 850 and 8cx

Screen resolution
800 x 600
Graphics
Compatible with DirectX 9 or later with WDDM 1.0 driver
Internet Connection
Required